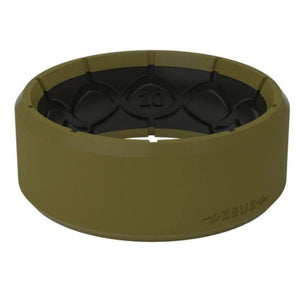 The ring you'll want to wear everyday.
Our Zeus ring with its eye-catching olive green exterior is perfect for the warrior, the fighter, and the man that pushes every part of life to the limit.

The Zeus anti-stretch inner-molded band adds form and strength to medical-grade silicone, making this the strongest and most durable ring out there.
Strong enough to withstand just about anything. So light you'll barely notice you're wearing it.
Groove Life.® Ready for Adventure.™